28 May 2022
Murshid Shaukat Ansari
If you're Entrepreneurs or Start-up Founder and want to scale your business or start-up from Zero (0 ) to N . one of the most important things you need called funding #fundingchahiye.  everyone needs funding but so many people don't know how to get it? So here I'm going to break down the top  10 Funding sources for start-up that you can use to collect funding and boost your business or start-up. also if you have a start-up idea then you can raise Funding Sources for Start-up

These are the top 10 Funding sources for start-ups.
(i)Personal financing.
It may not seem to be innovative but you may be surprised to note that most budding entrepreneurs never thought of saving any money to start a business. This is important because most of the investors will not put money into a deal if they see that you have not contributed any money from your personal sources.

(ii)Personal credit lines. 
One qualifies for a personal credit line based on one's personal credit efforts. Credit cards are a good example of this. However, banks are very cautious while granting personal credit lines. They provide this facility only when the business has enough cash flow to repay the line of credit.

(iii)Family and friends.
These are the people who generally believe in you, without even thinking that your idea works or not. However, the loan obligations to friends and relatives should always be in writing as a promissory note or otherwise.

(iv)Peer-to-peer lending.
In this process group of people come together and lend money to each other. Peer to peer to lending has been there for many years. Many small and ethnic business groups having similar faith or interest generally support each other in their start-up endeavors.

(v)Crowdfunding. 
Crowdfunding is the use of small amounts of capital from a large number of individuals to finance a new business initiative. It makes use of the easy accessibility of vast networks of people through social media and crowdfunding websites to bring investors and entrepreneurs together.

(vi)Microloans.
Microloans are small loans that are given by individuals at a lower interest to new business ventures. These loans can be issued by a single individual or aggregated across a number of individuals who each contribute a portion of the total amount.

(vii)Vendor financing. 
Vendor financing is the form of financing in which a company lends money to one of its customers so that it can buy products from the company itself. It also takes place when many manufacturers and distributors are convinced to defer payment until the goods are sold. This means extending the payment terms to a longer period for e.g. 30 days payment period can be extended to 45 days or 60 days. However, this depends on one's creditworthiness and payment of more money.

(viii)Purchase order financing. 
The most common scaling problem faced by startups is the inability to find a large new order. The reason is that they don't have the necessary cash to produce and deliver the product. Purchase order financing companies often advance the required funds directly to the supplier. This allows the transaction to complete and profit to flow up to the new business.

(ix)Factoring accounts receivables.
In this method, a facility is given to the seller who has sold the goods on credit to fund his receivables till the amount is fully received. So, when the goods are sold on credit, and the credit period (i.e. the date up to which payment shall be made) is for example 6 months, the factor will pay most of the sold amount upfront and the rest of the amount later. Therefore, in this way, a startup can meet its day-to-day expenses.

(x)Angel Investor –
Angel investors are wealthy individuals who infuse capital in early-stage start-ups to help these ventures during the nascent stage. The money is invested in exchange for equity or convertible debt with a defined exit strategy. It gets tough for new start-ups to avail cheaper financing through banks, NBFCs, etc., making these informal investors the best available option. Angel investing is unlike venture capital wherein venture capitalists use other investors' money and strategically invest through funds.
Many start-ups tend to fail, which may wipe out a significant portion of investors' portfolios. Hence, angel investors generally expect 10-15x returns on their successful investments. Considering the low success rate of start-ups, angel investing is a risky investment option and suitable for those who can afford to lose their entire money as well. Further, subsequent rounds of funding may result in dilution of investors' stake in the start-ups, which should be factored in while injecting money into these ventures.

How you can raise Funding for a start-up-
There are so many ways to raise Funding but the main problem is how you can get funding from this source? well is not easy to convince someone to invest money on you or your business but it's possible because we have so many examples in front of us which shows that raising Millions of dollar Funding there are certain steps to follow.
You Need a Good idea or Product which is the most important thing in any kind of business or start-up.
You need to create a strong Presentation or Pitch for your business or start-up
Connect with your Industry Expert first and then gain Experience from them.
Start Networking with Wealthy People who can be your Funding Source for Start-up.
Show them that you're Dedicated About your Start-up
And Pitch them for Funding here your Presentation and Communication skills Play a Big role.
These are some Common way which you can Approach someone for Investing in you're Business and start-up ..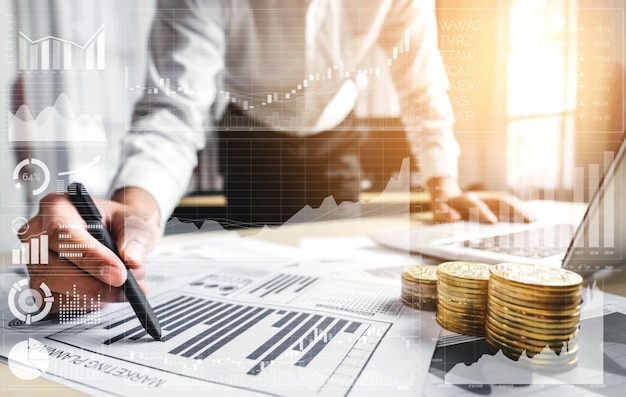 How you can Create your Presentation & Pitch for Your Start-up?
Every startup pitch deck typically includes the same 8–10 slides. Don't deviate too far from the standard template. The information and metrics contained within the core slides of a startup pitch deck enable investors to take a more objective view of your company. Of course, there's a lot of subjectivity in decision making too, but your deck should contain the following:
Problem
Solution + Value Prop
How it works + Underlying Magic
Business model
Go to market plan
Competitive Analysis
Market Size
Management Team
Financial Projections + Key Metrics
Accomplishments, Timeline, Use of Funds
Conclusion –
These are some Possible ways to Get Funding for your start-up. and with the help of these steps, you can Scale your Business from Zero ( 0 )  to N. Always Remember One thing if you're Raising Funding for your Start-up don't use it to buy Liability or Luxurious. Always use your money to grow your start-up so you will get Higher Return and also you will Make a Goodwill in front of Other Investor so they can also invest in you're Start-up. now, what are you waiting for let get started?
#Fundingchahiye also if you have any Doughty Drop-in Comments?