29 May 2022
Murshid Shaukat Ansari
A TRADEMARK REGISTRATION can be defined as a unique identity that distinguishes your product or service from the rest. A specific identity or expression can be a logo, photograph, slogan, word, sound, smell, color combination or graphics. Most businesses usually seek only the registration of a logo or name. If you have come up with a unique idea or logo, the only way to preserve it as your own unique identity is to patent it. A registered
TRADEMARK REGISTRATION is an intellectual property or intangible asset of your business. It serves as a protective shield for investments made in the company's logo or brand.
In India, TRADEMARK is patented, designed and registered by TRADEMARK, Ministry of Industry and Commerce, Government of India. You can register TRADEMARK REGISTRATION under the TRADEMARK REGISTRATION Names Act, 1999. Registration provides the right to sue people who try to mimic your TRADEMARK REGISTRATION. Furthermore, no one can use a similar TRADEMARK REGISTRATION registered by another person. Once you register a TRADEMARK REGISTRATION, you can use an R symbol with it, and it will be valid for 10 years from the date of registration. You can easily get one ™ within 3 days. But, to obtain a ®, it takes up to 2 years. If the TRADEMARK REGISTRATION registration is close to the expiration date, you can always re-register it for the next ten years.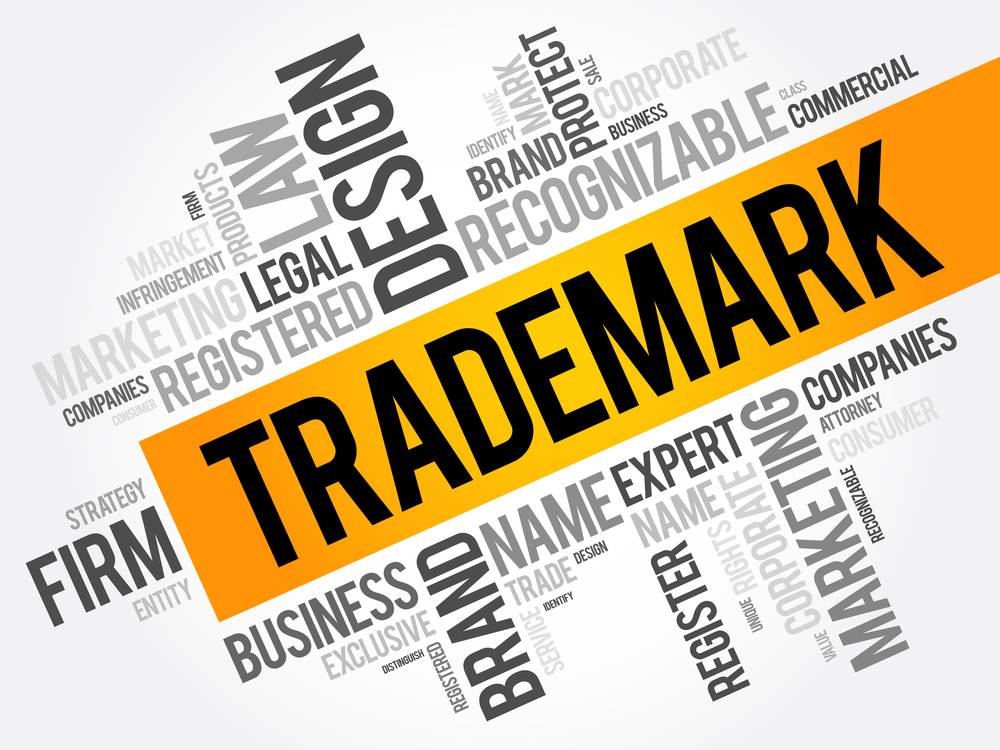 What can you do at TRADEMARK REGISTRATION? Who can apply for TRADEMARK REGISTRATION?
As per the TRADEMARK REGISTRATION rules of India, items like sound, logo, words, phrases, colors, images, symbols, initials or a combination of all these can be TRADEMARK REGISTRATION. All these should be used to differentiate your business from the rest.
A TRADEMARK REGISTRATION application can be made by private firms, individuals, companies, LLPs or NGOs. In case of non-governmental organizations, LLPs or companies, TRADEMARK REGISTRATION will have to apply for registration in the name of the business concerned.
Why is TRADEMARK REGISTRATION important in India?
A great business opportunity
The product or service being sold under a registered TRADEMARK helps build trust, reliability, quality and goodwill in the minds of customers. Compared to other vendors, it gives you a distinct identity, especially when you sell it on online platforms like Amazon, Flipkart etc.
A legal protection
If you suspect that your TRADEMARK is being copied by someone else, you can raise the issue legally and sue them if you have entered your logo, brand name or slogan.
Get your unique identity
Customers will only identify a particular product or service with the brand. Entering TRADEMARK REGISTRATION ensures that competitors will not use it and therefore it remains as a unique asset of the company.
an asset
TRADEMARK REGISTRATION can be a valuable asset in the event of building your brand name and being successful. It can be commercially contracted, sold and franchised.
TRADEMARK's global filing
A TRADEMARK REGISTRATION which is registered in India and can also be filed in other countries outside India. Similarly, foreigners can also get TRADEMARK REGISTRATION registered in India.
TRADEMARK Search
We help with your TRADEMARK REGISTRATION search by conducting a search using the TRADEMARK REGISTRATION (™) Director. We also do a detailed check on the TRADEMARK REGISTRATION logo and brand name that you had chosen to ensure that it is not yet registered under someone else's name. Once found unique, TRADEMARK REGISTRATION can be registered. If your logo or brand name is already registered by someone else, we help you find ways to modify it so that your registration is not canceled.
Class selection
When applying for registration, you need to apply it under the correct classification of classes. We help you choose the right category under which you need to register. TRADEMARK REGISTRATION grants you the right to sell under a particular brand name within a certain sector in the economy. In all, there are about 45 sectors and each sector is designated as a class. The goods and services are classified into 45 different categories by the TRADEMARK REGISTRATION registry. Every logo or brand name must be registered under the appropriate category. For example, Class 28 includes products and services related to games, games and toys. So, if you are planning to launch a new toy brand, then you have to apply under class 28.
Application preparation
After ensuring that your brand name or logo is unique and can be registered, we first proceed with the application by preparing an authorization letter. This gives us the right to do TRADEMARK REGISTRATION on your behalf.